Services
Canada Yard Pro Services Include: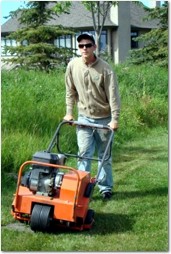 Power Raking
Start the growing season off right by giving your yard a basic spring clean up. We go over your lawn with a machine rake removing the thatch underneath allowing your lawn to breathe. Next, we give it a hand raking for a fresh and clean look. Finally, we blow out your flower beds, decks, and other areas of your yard that may have winter debris build up.
Lawn Aeration
We go over your entire lawn with a machine that pulls out plugs of grass and soil. This process allows your lawn to better absorb and retain moisture while reducing the amount of times you will need to water. It is a good idea to pair this service with a Power Rake.
Lawn Fertilization
Lawns require more than just water to stay healthy and green. Canada Yard Pro uses eco friendly organic fertilizers that supply all the vital nutrients your lawn requires throughout the year.
We offer a seasonal program that will leave your lawn healthy and vibrant, and will prepare it to stay that way during the winter months.
Lawn Fertilization – Learn More: Fertilization Facts | Healthy Lawn Tips | Weed Gallery
Weekly Lawn Maintenance
Let Canada Yard Pro schedule of a weekly lawn routine for you, usually the same day and time each week. The cuttings are bagged and left to coincide with your garbage removal day for curbside pickup.
Eaves troughs Cleaning
Canada Yard Pro recommends having your eaves troughs cleaned out once every 2-3 years. If you have large trees that hang over your roof, you may require your eaves be cleaned more frequently. Left unattended, over time your eaves troughs will fill with dirt and debris causing them to pull away from the home. This may allow water to seep into the wood of the roof and walls, potentially causing rot and dangerous moulds to form.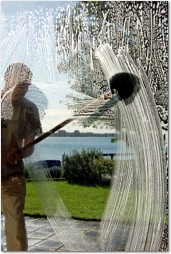 Exterior Window Washing
Most homes in Canada require this service once a year. We recommend you have an exterior window wash each spring, although this service is available year round. We will clean all your exterior windows by hand which not only improves the visibility looking out through your windows, but also improves the appearance of your home from the street.
Interior Window Washing
Washing your interior windows is something you should have done once a year. If you have smokers in your home, you may consider having it done twice a year. We recommend early spring, March or April, and if a second cleaning is required, we suggest late fall, November or December.
Siding Power Wash
This service should not be skipped! Dust, soot, and other damaging pollutants embed into your vinyl siding or stucco, and may result in huge repair bills. Canada Yard Pro uses specially formulated cleaners that help lift this dirt from all the crevasses. We then finish up by giving your entire home a high pressure wash leaving it looking clean and new.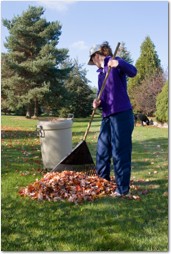 Irrigation Systems
Canada Yard Pro does everything from spring start upís of in ground sprinkler systems including a full check of your system, to fall blow outs. Thinking of installing a under ground irrigation system Canada Yard Pro does full installations of new systems and repairs of existing systems we provide Free Estimates.
Fencing & Decks
Canada Yard Pro offers the following Fence & Deck solutions - wooden fences & decks, ornamental fences, vinyl fences, galvanized or color chain link, dog runs, automated gates & pool fencing see our gallery page for samples.
Landscaping & Sod
Canada Yard Pro's team would be happy to sit down with you and assist with your yard design ideas. Together we can help you decide what would best suit your needs and budget.
Fall Clean Up
This service includes the raking up of fall leaves and debris, cutting down your perennials and removing annuals from your garden. All debris and clippings are bagged for you and left for your curbside garbage removal, or can be hauled away upon request.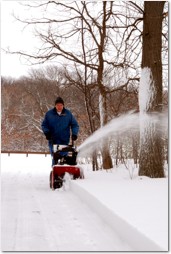 Snow Removal
With a Canada Yard Pro Snow Removal package we will guarantee snow is removed within 24 hours once it has stopped snowing. Get rid of your shovel and back pain and let us do the work for you.
Christmas Light Set Up & Special Events
Due to high demand, Canada Yard Pro starts setting up Christmas lights as early as October. Scared of heights? Don't worry – you can tell us exactly what you want and we will put the lights up for you! Please contact us for Festival of Lights and Special Events. Visit our Gallery page to see some examples.
Please read our Christmas Light Product Pricing & Set-up Fees page for further information.
Christmas Light Take Down
Take Downs are completed between January 1st and March 15th. We wind your lights up so there are no tangles next year, and then we will professionally box and label them for you.
Please read our Christmas Light Product Pricing & Set-up Fees page for further information.