Lawn Cutting Calgary Calgary
Canada Yard Pro Calgary Lawn Cutting Calgary: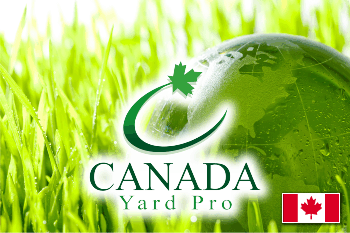 Weekly Lawn Servicing
Let Canada Yard Pro schedule a per week lawn routine for you, typically the very same day and time every week. The trimming are bagged up and left to correspond with your waste removal day for curbside pick-up.
Power Raking / Spring Cleanup
Begin the growing season off properly by giving your lawn our Power Rake / Spring clean-up service. Our crews begin using Backpack Blowers to blast out Winter time Clutter and Leafs from your flower beds, fencing and deck lines. (Keep in mind flower beds having Bark Mulch or Wood Chips can be only lightly blown to avoid blowing out the Mulch or Chips) Afterwards, we treat your lawn with a Power Rake getting rid of the upper covering of thatch this enables your yard to breathe and for water and Fertilizer to get down to the ground not just be sponged up by the thatch layer. We then hand rake the yard, bag all the clutter and thatch. The last action is to provide your lawn its first cut and trim this additionally permits the lawnmowers to suck up all the fine waste giving your yard with a restored and tidy look. This is the best occasion to over seed your yard since the Power Rake has exposed the soil were the lawn seed has to be to sprout. (Power Rakes do not scratch up dead areas from dogs this needs to be undertaken by hand and is a distinct service).
Lawn Aeration
We examine your complete lawn with an Aeration machine that removes core plugs of grass and soil. This system makes it possible for your grass to best soak up and preserve moisture while minimizing the number of times you will have to water. It is a really good strategy to pair this treatment with a Power Rake the Power Rake will break apart the majority of the Core plugs so that they are not all over your lawn. We do not rake up core plugs they easily deteriorate or a Power Rake will accelerate the activity and break them up right away.
Lawn Fertilization
Lawns require a lot more than just water to remain healthy and green. Canada Yard Pro works with our own Pure Grow TM. 100% Organic and natural fertilizers that offer all of the essential nutrients your grass requires throughout the year.
We deliver a seasonal program that will make your lawn healthier and vibrant, and will prep it to remain this way during the course of the winter time months. Canada Yard Pro believes we have the most suitable fertilization system at any price.
Over Seeding and Pet Spot Repair
Over Seeding is a technique of spreading out lawn seed threw out your lawn to enhance the density of the lawn. Pet spots have to be scratched by hand then a layer of top soil is put down and finally they are reseeded. To be sure the Seed has the capacity to germinate the homeowner should make certain the areas are well watered until the new grass is developed. Canada Yard Pro only makes use of premium grass seed for each of these services.
Canada Yard Pro Calgary Services Include: